Business Travel is back in spite of the "Work from Home culture"

Business travel is back; with slow return while travel restrictions abate!
The past few years of COVID-19 were daunting with the complex prognosis of international travel. Though, the tables are turning in the current scenario, with business travel seeing encouraging improvements.
Various recent industry reports reflect that overseas business travel is at 90% of 2019 levels.
Currently, we are living in a new work environment culture of combining on-site and remote working. This landscape is here to stay the same for foreseeable future.
So, whether you are a jet-setter or someone who travels a lot for work purposes, you may be eager to know about the business travel situation amid work-from-home culture.
Current Business Travel Situation
As per Mckinsey Reports, International mobility decreased by 65% because of COVID-19. The pandemic forced a strict trial on the new work practices that too at unprecedented levels.
Like office work, the existence of overall business travel has been questioned in the pandemic era. However, with the reduction of COVID impact, travel has finally started taking off with a plummeting growth curve.
More and more people are returning to offices, and work travel is coming back. Though, it is not all clear skies. Transitioning back to business travel after the pandemic is not as easy as buying your plane ticket. Individuals need to keep on the top of mind how to adjust to the time zones and modify meeting schedules.
Reportlinker reports that the global market in terms of business travel is showing recovery signs with the projection to reach US$829.5.
These figures are proof that corporate travel is bouncing back. Though in the culture of Zoom meets and work-from-home scenarios, employees are still resistant to traveling to attend meetings.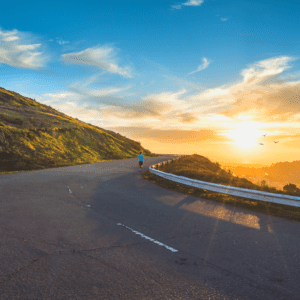 A Glimpse into New Business Travel Landscape
The post-pandemic situation in terms of business travel is quite good. The recovery is gaining momentum, with the newly formed culture for traditional and newly formed business travels.
Though, amid the landscape of "work from home culture", there exists mixed sentiments towards corporate travel with people coming up with so many perspectives.
No just a Thing of Leisure
Business travel, undoubtedly, is not yet recovered fully. Still, we can see evidence of its improvement in terms of sales, flight booking, and work trips. However, for people, business travels is not just leisure, especially after the post-pandemic era.
In the scenario of working from home, where a meeting can be attended online, people hesitate to take a two-hour long flight to go to another city to attend the same meeting. This has shifted their perspective to a great extent.
However, in certain cases, the scenario is completely jaw-dropping. Pro-business cities are witnessing higher business booking after the pandemic. Unfettered by online conferences and Zoom meetings, business travels to some extent is emerging as a norm.
This reflects that traditional face meetings are still serving their purpose of strengthening team bonds, forging relationships, and breaking the ice… and of course, Bleisure helps.
International business travel too is gaining momentum as with the trends of globalization and foreign direct investment, people are expanding their feet in the global markets.
Final Words
The locus of business travel amid work-from-home culture is expecting a subtle growth in the coming years.
With the hybrid work culture, business travel too gets the highlight with improved COVID situations and the coming up of travel management companies to manage your business travels.
Primetravels.us has been helping clients in US and Canada with business travel services that are geared toward the new environment. Our fully owned captive contact center works with our clients 24×7 to offer great inventory on flights and hotels.