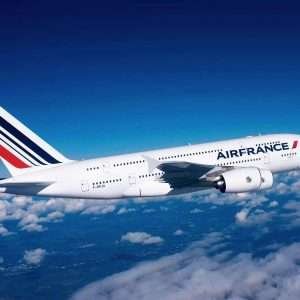 Air France Booking
The best way to reserve Airline seats/flights. Air France is one of the major European airlines and part of Air France-KLM Group. And one of the founding partners of SkyTeam global alliance. The global hub for Air France is Charles de Gaulle (CDG) airport in Paris and Orly (ORY) is the hub for domestic operations. Air France along with British Airways holds the distinction of flying Concorde supersonic aircraft and had regular scheduled flights between Paris to New York with a flying time of little over 3 hrs. The network of Air France booking covers most of Europe, America, Canada, Africa and popular tourist cities in Asia.
Prime Air Global operates out of US and has the inventory to offer you competitive fares to Europe from USA and Canada. We have been in business since 2005 and the team is well-qualified to offer you smart itineraries, customized holiday packages, hotel reservations and much more.
We have live support 24hrs Monday to Friday and we not only make new reservations. But can also assist you to make changes to your existing reservation that you may have made with airline directly. This service comes at a nominal cost and helps you to save long waiting time on phone calls to Airlines. Our agents can help you manage your existing reservation, make changes, cancel a reservation, do seat assignments, help with pet-in-cabin, excess baggage reservations, process your Air France refund or any other special need you may have. We assist you professionally in managing your flights. You save a lot of your time.
Contact Us For Air France Booking
Our global presence helps us to offer you great pricing on flights, hotels, car rentals etc, with best deals & offers. We manage business and leisure travel and work with all established brands across the globe. Our qualified travel agents help you with all the available options on the lowest applicable airfares or hotel rates.
As travel rebounds, it is not easy to manage your travel on your own since Covid rules keep changing every few days. Let us guide you on Covid related travel requirements too while we are making the reservations for your trip. If you need to book your preferred seat on any airline, or make schedule change, buy excess baggage for your forthcoming trips – we invite you to speak to one of our agents for any assistance on an affordable service fee. If you are looking to travel to a new destination – call us for assistance on various popular destinations. You can reach us on +1.646.862.1010.
Please note that Prime Air Global acts as a facilitator of travel by using 3rd party services. Which is provided by airlines, hotels and car rental companies. Prime Air Global does not own or manage the travel inventory we sell. And nor do we claim to be an airline(s), hotel(s), or car service provider. The brand names of different service providers used are only for expressive purposes. And we do not imply or intend to imply any involvement with any airline/hotel or travel supplier organization.