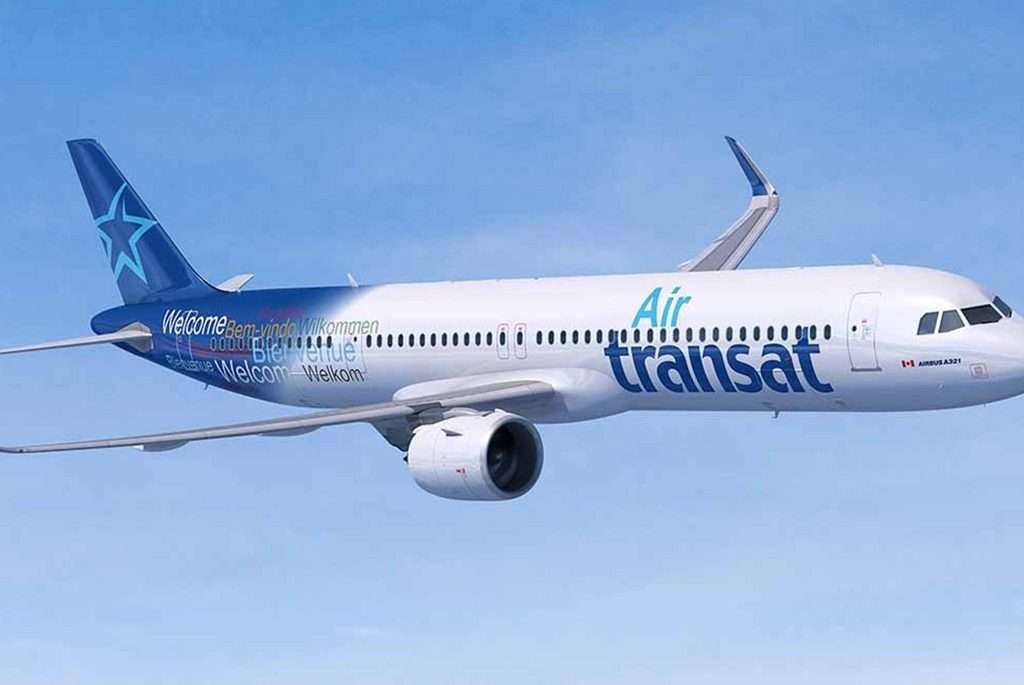 Air Transat Booking
Prime Air Global Corp works with Air Transat Booking too apart from other scheduled airlines in US and Canada and offers great fares on their network. If you are looking to make a new reservation or need assistance to make a change to your existing reservation. Our agents are on standby and you can avoid unusually long wait times. When you call any airline for customer support services. We levy a nominal service fee and can do the same on your behalf as our qualified agents are geared to handle requests for new reservations, existing reservations, schedule change, seat allocation, extra luggage allowance, pet in the cabin, Covid-related inquiries, and much more.

Air Transat is one of the 3 major Canadian airlines and comes close 3rd in terms of scale and size of operations after Air Canada & WestJet airlines. The airline is based out of Montreal, Canada.
Their network is limited and apart from the vast network for destinations in Canada, they fly to Florida, Louisiana, and California in the US. Transat also has flights to the Dominican Republic, Haiti, Mexico, and Jamaica. Being a low-cost airline, they are very popular and have a good reputation.
Contact For Air Transat Booking
Prime Travels is happy to assist you in managing your flights. Since we have offices across other countries, we have a wide range of inventory and special deals on flights and hotel booking. Our bargain deals on business class and first class will be hard to resist. Customer services are the focus of our operations, irrespective of which country you are calling us from. Our own network enables us to offer 24×7 support. And the client does not need to be on long hold when calling us. There is a live person on support.
Our holiday team can also help you with holiday packages, cruises, service apartments, car rentals, and much more. For business clients, we offer them a range of business travel services including consolidation of their global travel spend, After Hours support, Flight Status change or update, Traveler tracking, Travel Insurance, and much more.
Call Prime Air Global Corp at +1.646.862.1010 to know more about us and our services.
Please note that Prime Air Global acts as a facilitator of travel by using 3rd party services. Which is provided by airlines, hotels and car rental companies. Prime Air Global does not own or manage the travel inventory we sell. And nor do we claim to be an airline(s), hotel(s), or car service provider. The brand names of different service providers used are only for expressive purposes. And we do not imply or intend to imply any involvement with any airline/hotel or travel supplier organization.